Welcome to the C.A.M.P. at M.C.R. web pages. 

 We are so happy that you have come for a virtual visit.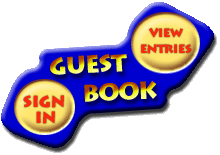 The 2017 camp season is upon us again.  In 2016,"God's Zoo" was a year of exploring how God has used so many animals to make this world a better place and to teach so many people about Him.  We were able to go to the wilderness area last year and the campers had to learn what is was like to rough it for a couple of nights.  We had so many new faces last year at camp and it was great to see them learning about how Great God is and how wonderful this world is that He has provided for us to live in.

This year we are going to look at how God has used and continues to use ordinary people to get his Word spread. Come and join us to see how you can Serve God today.

We continue to ask for help for each camp season to pay for those campers that are unable to pay for their week of camp.  We are asking for you to pray and if God leads you to help please send $50 or $100 for a camper to the camp during the camp season, or any other time that God lays it on your heart to help.

We are also available for retreats if your church or 

organization wants to come and use the camp.

Fall Family Round - Up Information

October 5 - 7, 2017

All information can be found on the FAMILY Roundup page.