Welcome to the C.A.M.P. at M.C.R. web pages. 

 We are so happy that you have come for a virtual visit.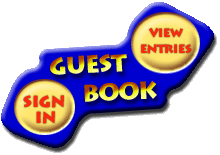 The 2015 camp season is upon us again.  As we look to the next camp season and how God will again use the camp for His glory, we see this year as a year of being "On Fire" for God.  Please pray about coming or helping in some way as we get ready for this new camp season and find out you can be "On Fire" for the Lord this next year.  We have been smoldering to long and God needs us to spark a blaze for him in our lives everyday.  So come and be "On Fire" for the Lord this year.

We continue to ask for help for each camp season to pay for those campers that are unable to pay for their week of camp.  We are asking for you to pray and if God leads you to help please send $50 or $100 for a camper to the camp during the camp season, or any other time that God lays it on your heart to help.

We are also available for retreats if your church or 

organization wants to come and use the camp.

Fall Family Round - Up Information

The Diggles Family and  John Howard will be back again this year for the Fall Family Round-up in October 2-4, 2014.

We have Howard Crowe, Jack Howard, Mike Baker, Bill Cook, Lionel Smith, Victor Knowles, Mark Layman, and John Cornett at this time.

More information on the FAMILY Roundup page.