Welcome to the C.A.M.P. at M.C.R. web pages. 

 We are so happy that you have come for a virtual visit.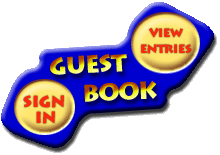 ​Well Spring has come and the 2014 camp season is upon us again.  We are looking forward to another God blessed season.

We are asking for help for this camp season to pay for those campers that are unable to pay for their week of camp.  We are asking for you to pray and if God leads you to help please send $50 or $100 for a camper to the camp during the camp season.

Please Pray for the camp season as well this year.  We know that God is always in control of what we do here on this earth and here at the camp.

Douglas and Jessica Sanders.  

Doug is the Assistant Director at the camp.

Fall Family Round - Up Information

The Diggles Family and J.D. Miller from Kentucky and John Howard will be back again this year for the Fall Family Round-up in October 3-5, 2013.

We have Jackie Miller, Howard Crowe, Jack Howard, Mike Baker, Phil LaMaster, Dr. Mike Householder, Bill Cook, Lionel Smith, Don Kibler, Mark Laymon, and John Cornett at this time.

More information on the FAMILY Roundup page.